About Zhena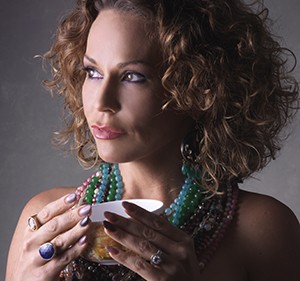 Zhena Muzyka is an award-winning, purpose-driven social entrepreneur, teacher, author, executive coach, public speaker, and the publisher of Enliven Books, a new Mind-Body-Spirit imprint from Atria/Simon and Schuster. Her mission is to inspire her audience to uncover their purpose and live in ways that heal themselves and our world.
Zhena's critically acclaimed book, Life by the Cup, chronicles her experience growing a multimillion-dollar fair trade tea company, Zhena's Gypsy Tea, as a single mom with $6 to her name in hopes to inspire others to achieve their most audacious dreams. Life by the Cup is in development for a TV series by Mark Wahlberg's production company, creators of HBO shows Boardwalk Empire, Entourage, Ballers, and In Treatment.
Celebrated for her products and work in conscious business practices, Zhena has been on the Inc. 5000 list for several years, has been named a Country Living Women Entrepreneur Honoree, a Top Woman in Business by Pacific Business Times, 20 most inspiring women in Coco Eco Magazine, and has received Enterprising Women's Enterprising Women of the Year Award, and the Natural Products Expo Socially Responsible Business award, among others. She has been featured in The New York Times, Forbes, The Wall Street Journal, Marie Claire, Inc., Entrepreneur, and on Bloomberg, FOX NEWS, Lou Dobbs, and others for her unique point of view on mission driven business success, women in business, and spirituality.
Zhena is a trusted advisor to mission-driven businesses and creates inspirational media on www.Zhena.TV. She lives in California with her 2 kids, husband, 2 cats, puppy and hummingbird garden.
She is a recipient of:
Pacific Coast Times Top Women in Business Award
Coco-Eco Magazine's 20 Most Inspiring Women Award
Enterprising Woman of the Year Award
Socially Responsible Business Award, Inc.
Country Living Magazine's 2007 Women Entrepreneurs of the Year award.
Work With Zhena
---
Retreats
A 2-day retreat where you'll write your book proposal & become an empowered author.
LEARN MORE
Business Guidance
As a corporate healer and advisor, Zhena helps entrepreneurs grow mission-driven, mindful companies that innovate, heal & change the world.
LEARN MORE
Speaking
Zhena inspires audiences to find their purpose, create self-care rituals, and ignite positive change in themselves, their businesses and their world.
LEARN MORE
Get Published
Zhena's publishing imprint: Enliven Books, the newest imprint of Atria publishing group at Simon and Schuster.
LEARN MORE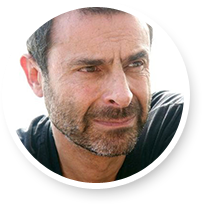 "Zhena's inspirational story has a huge impact on the EMPOWERMENT of women"
Barnet Bain
"Zhena has helped rally an ENTIRE INDUSTRY."
Paul Rice, CEO Fair Trade USA
"Zhena's life has been an INSPIRATION and now she shares it in a creative and rich story that shows us how to follow our most heartfelt dreams."
Marcia Wieder, CEO/ Founder, Dream University