When Joy Overcomes Gravity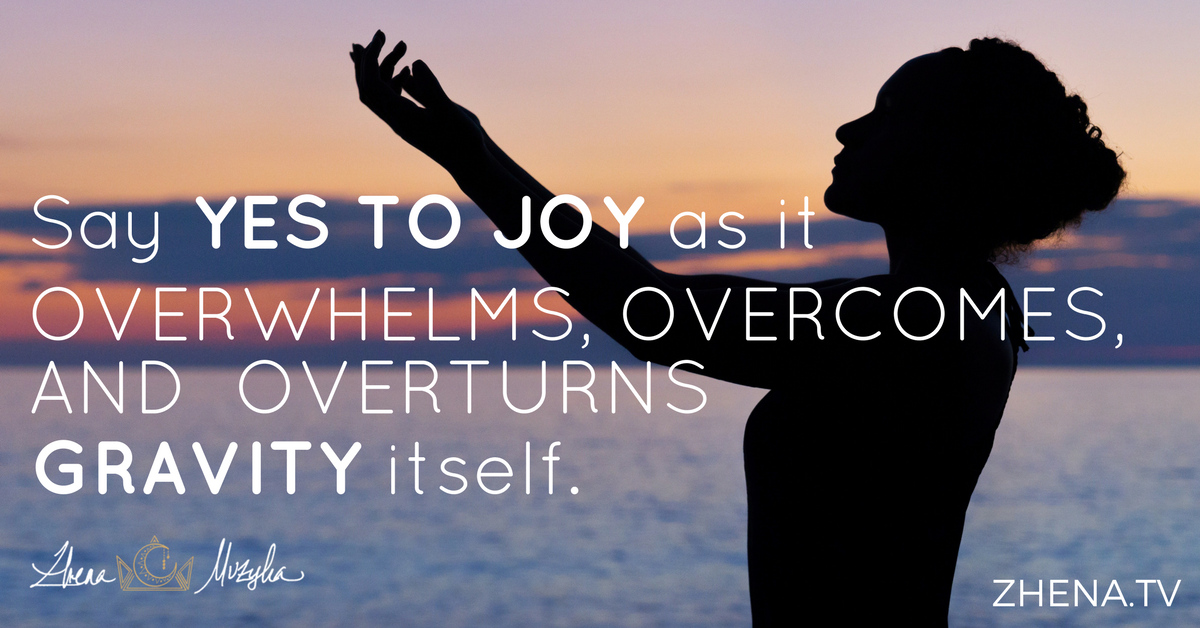 We've been in fire-flood-flu fatigue in California. We've lost neighbors in the Montecito Mudslides, and have experienced the loss of the beautiful forests that bring us renewal. Blackened trees and meadows, interspersed with the twisted metal and stone of fire-devoured homes has overwhelmed many of our nervous systems. Each time I see a friend in the grocery store or on the street, instead of "Hi," I say, "Are you ok?"
It's been both tender and poignant. I live next to national forestland with majestic mountains above my home. During the Montecito Mudslides, we had huge boulders and even pieces of a guesthouse come down the creek bed and fly past the lower part of our property. From the geological maps, our property is in an 80%-100% mudslide risk zone. Needless to say, the next time rain is in the forecast, and for the foreseeable future, we will have to evacuate. Dog, cats, kids, and our Leopard Gecko, all piled in a car heading to…where?
And that seems to be how many of us are coping here, wondering where there is, wondering where it is safe from climate change and the risks of Mother Nature's wild healing process—which rarely takes us humans into account—fitting considering we've not taken Mother Nature into account as we've continued to release fossil fuel CO2 into the air as if the atmosphere was an infinite resource.
You may or may not yet know what it is like to live in limbo, in mourning, and in uncertainty. You may live in this way every day due to a health issue or something you need to work through on a regular basis. The last time I felt this way was when my son was a baby, and there was so much uncertainty it overwhelmed each day.
Each time I see rain in the forecast, instead of rejoicing because we need the water, I am planning a safety route for myself and our family. Each time I check on friends on Facebook I am seeing the losses mount just a few miles from us in Montecito. It's painful. It feels heavy. It weighs on our hearts with the density of loss.
Throughout it all and in between the sorrow, as I work, waves of creativity, energy and even joy keep washing through me. And each time they do, I wonder, "Is it okay to feel these waves of aliveness and joy when the world is suffering?"
The answer is yes.
Joy, creativity, happiness and other positive emotions are like the psyche's antibiotics. They help us heal when there are wounds. They help us overcome the gravity of being alive in the face of hard times. They help us carry on and build our world anew when the world as we know it crumbles.
Saying yes to the joy that comes in between the waves of heartache might make you feel guilty, but don't let it. Say yes to the creativity that comes from the edge of existence. Say yes to the love that weaves together the hands of children and mothers. Say yes to the wonder that arises as you gaze at the finches or the hawks. Say yes to joy, creativity, wonder and awe when the world feels dreary, dense and confusing.
Your life depends on it.
Say yes to aliveness, even if it means ongoing evacuations for the time being.
Say yes to gathering your tribe close.
Say yes to writing through the pain.
Say yes to joy as it overwhelms, overcomes, and overturns gravity itself.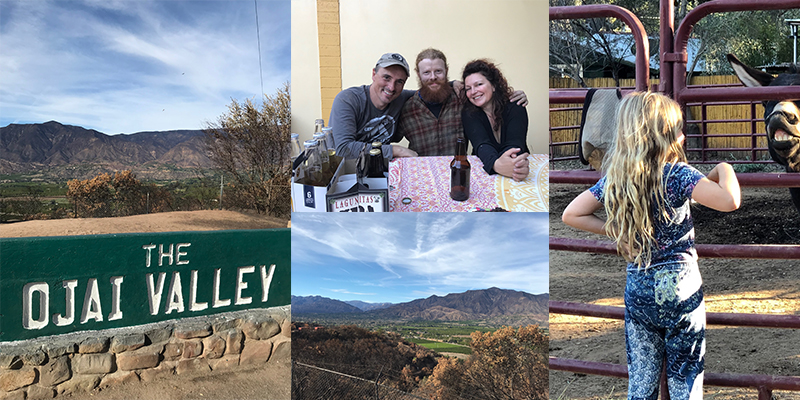 Last Sunday, my daughter Mia and I went to help Enliven Author, Michaela Boehm clean up her fire-ravaged farm, home and property. When we arrived, there were a dozen people from our community digging holes, planting trees, and moving debris from what was once her vital vegetable garden. The smell, the sight, the twisted metal and evidence of destruction felt heavy and deeply sad. As we walked up, there was Michaela, directing everyone and laughing. She was smiling from ear to ear. She handed me a bucket of fuchsia-pink paint and asked me to pain the goat's hay house.
I said, "This doesn't feel like it's helping all that much, what is something bigger I can do?"
She replied, "You're on dignity duty, painting that little house this bright color will give it back its dignity." We laughed. 
A friend's 3-year old then came up and got in on the action, painting with his whole being. As he dove into the hay and started painting the inside of the little structure, the adults started laughing. I looked over at my daughter who was feeding a burrow. I looked to the left and saw a group rebuilding a fence and talking through smiles. Another friend was using wire cutters to free a gnarled fence, while her baby drooled over her shoulder. Another Enliven author, Teo Alfero of The Wolf Connection was moving boulders and fallen limbs with a tractor he'd driven up on his trailer.
When the work was done, Michaela gave us all a beer and gave the kids some brownies. Mia made up a skit and had everyone giggling. Michaela, who's lost so very much was the easiest to crack up and her energy was effervescent. She is saying yes to aliveness. Through Michaela, we are watching joy overwhelm gravity.
How are you feeling, sweet friend? Tender? Joyful? Full of life despite the sorrows of the world?
Let us commune in the comments. I love hearing and sharing with you. I am also hosting a webinar for us all next week that will hopefully give you some added inspiration as you start 2018 and continue to build your dreams. I hope this note helps you overcome gravity just a little. I am praying for each and every one of you.
With Joy,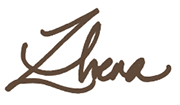 Click the image to register for my free webinar next week: