10 Secrets to Slay 2018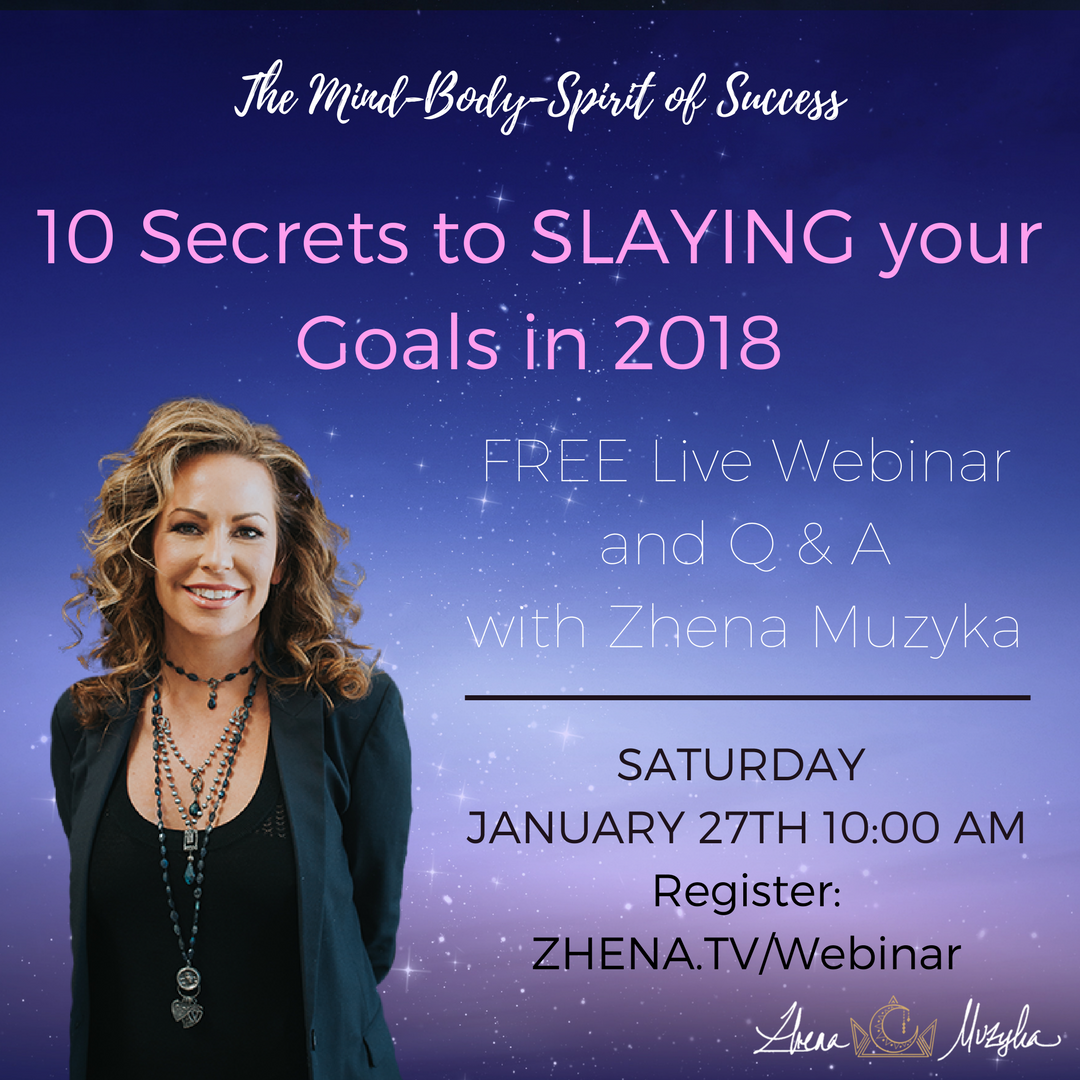 How is 2018 for you so far?
What are your goals for the year?
Want a little boost and some encouragement to help you reach them?
If your answer is yes, then we're off to a great start 🙂
One of my resolutions for 2018 is to share more success secrets with you. I realized that I've been giving a keynote for several years to the Women's Economic Ventures that has super-charged strategies for slaying goals and I thought, "Why haven't I shared these with my friends on my list?" So, we're going to just that this Saturday at 10 am Pacific!
This will be an interactive webinar, or as I prefer to call it: A Playdate with Your Destiny!
You'll receive gifts to:
* Learn the difference between intrinsic and extrinsic motivation & why this distinction matters.
* Clarify and align with your passion so your life can be integrated by joy.
* Redefine success as an activity for your mind, body and spirit – not just your bank account.
* Envision life as you were meant to live it with daily tools you can take to the bank.
Join me live:
WHEN: Saturday, January 27th 10:00 am PST
WHERE: Register at zhena.tv/webinar to get your link!
I hope you'll join me for this soul-encouraging hour…I'm ready to play and enjoy success with you in exciting new ways this year.
See you Saturday!
In Light,